Metal Fabricators of Mild Steel, Aluminium & Stainless Steel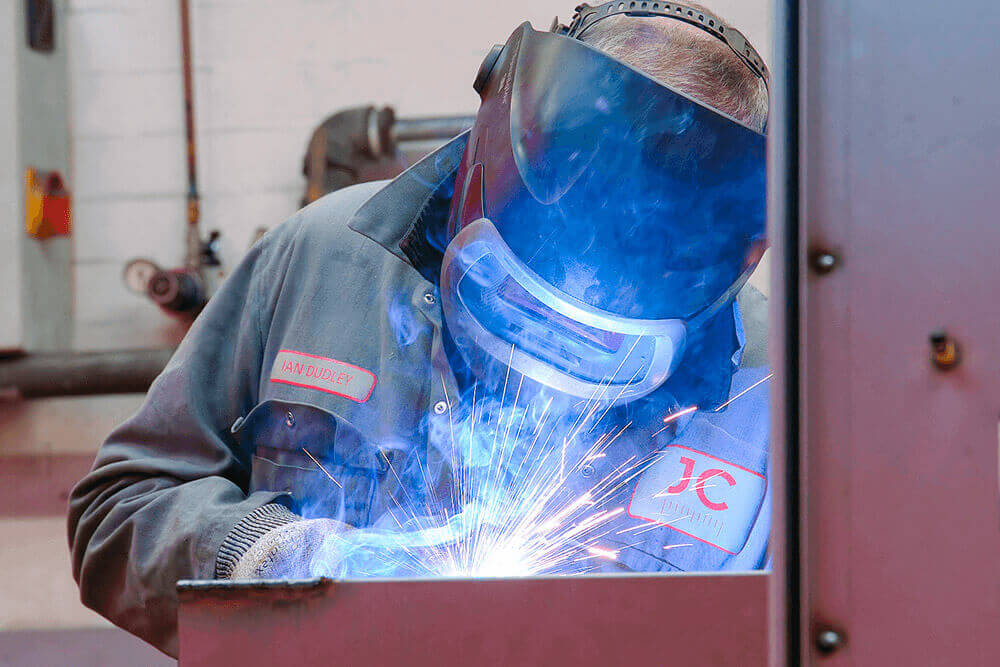 From our 60,000 square foot metal fabrication workshops and high volume manufacturing facility in the heart of the East Midlands, we are proud of our reputation as one of the leading exponents in the UK welding & fabrication industry.
Further enhanced by the recent investments we've made, our dedicated fabrication workshop within our precision manufacturing facility provides the ideal environment for welding and linishing, ensuring the finest quality products are ready for the next stage of their manufacturing journey, on time and to exceptional quality standards.
Our ongoing commitment to further inward investment is evidenced by our new welding bays, which are perfect for the MiG, TiG and spot welding work we carry out.
Perfectly complementing our product design engineering department, metal cutting forming, finishing and product assembly services, metal fabrication is where individual parts, made from mild steel, stainless steel, aluminium, brass or copper, are welded together, linished and dressed in readiness for finishing with powder coating or chrome plating.
Coupled with a high level of expertise, our aluminium and steel fabricators deliver the highest standards in welding and finishing, ensuring that we offer you high quality parts or components through to fully finished products each and every time.
We have worked in the UK metal fabrication industry for over 30 years so there isn't much that we haven't seen or done; just get in touch to discuss your tube, wire or sheet metal fabrication requirements today.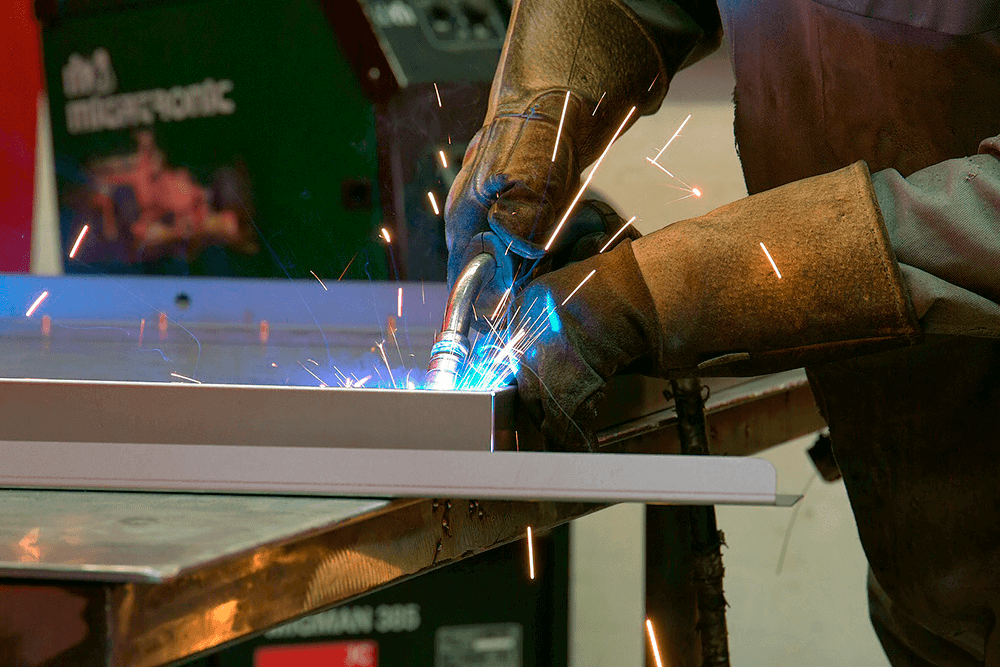 Top Tips for Metal Fabrication
1
Method of Fabrication
Make sure you are using the correct type of welding or fabrication for the strongest and most efficient outcome for the product.
2
Tools to succeed
Ensure the workspace is set up for the job in hand. Think about the size, equipment and tools needed.
3
Quality
The detailed engineered drawing needs to be fully understood to achieve the highest quality. Having the relevant checks in place mean you are always working within the plan.
4
Knowledge
Consider the material, thickness and finish. Using industry experience, make sure you are have selected the correct method. The handling of certain metals varies, something that needs to be factored in to every project.
5
Safety
Safe working procedures with the relevant PPE are vital. Keeping in constant communication within the team means projects run safely and smoothly.
Precision Fabrication of Metal Parts for a Variety of Applications
Examples of products created in high volumes using our welding and precision fabrication services include point of sale units and retail shop fittings, HVAC systems, electrical enclosures, metal cabinets and lighting systems.
As industry leading sheet metal fabricators of aluminium and steel using lean manufacturing and 5s techniques, we not only ensure the best quality but also productivity advantages for our clients, including faster turnaround and cost-efficiencies.
From our Loughborough, Leicestershire head quarters and metal works, we offer a turnkey metal fabrication solution that includes the following welding techniques:
For mild steel fabrication that will be visible on the finished part or product, our team of highly-skilled and experienced metal fabricators usually use MIG welding.
Finally, our fabricators are able to offer spot welding, which is used for materials thinner than 3mm and when large flat non-visible areas of metal need to be welded together.
Our team of precision fabricators also offer TIG welding, which is often used on stainless steel and aluminium. TIG welding also requires a specialised welder.
As part of the metal fabrication process, welded metal parts are dressed to ensure a visually pleasing finish. The finishes available to our clients can match an original grained appearance, or can include the application of different decorative finishes to ready the item for chrome plating or colour application using our in-house powder coating equipment.
To find out how our metal fabricators can add value when manufacturing and fabricating your steel, aluminium, copper or brass based product, please get in touch using our contact form or by calling 01509 233280 today.
Climbing The Career Ladder
Talent is everywhere but all too often opportunity is not. We at JC Metalworks believe that excellent leadership is about building up the people around you: trusting them, empowering them, and ultimately enabling them to contribute their expertise so that…
Steve Harcourt's Retirement Fish 'n' Chips Party                 
Employees play a vital role in the success of a company. JC Metalworks acknowledges each phase of its employees' personal and professional lives appreciating all the positive contributions made by team members towards the success of the company. After serving…
Our Services
The complete end-to-end solution under one roof.