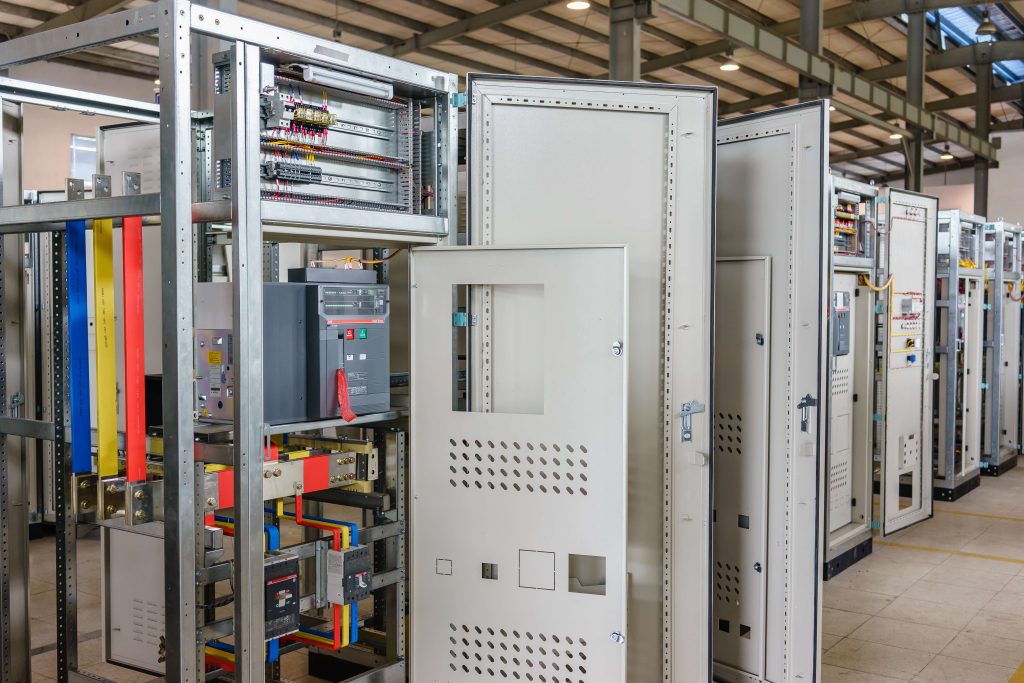 Metal Enclosures
8th August 2018 | Articles
We've probably been making metal enclosures of one type or another now for over 30 years and for a wide variety of different industries (rail, automotive, construction to name just a few!).  Basically a metal enclosure is all about keeping things – and people – safe so our work is very much based around health and safety requirements and, as such, our metal enclosure work covers a wide gambit including (but not limited to):
Battery backup cabinets (indoor and outdoor locations including Battery Banks)
Electrical enclosures
Control cabinets
Instrument enclosures
Power generation enclosures
Air conditioning enclosures
We use a variety of steels – both carbon and stainless for our work – it really depends on what the enclosure is being used for, our client's preference and the available budget.  Stainless steel and carbon steel are used for enclosures (as, indeed, is aluminium, polycarbonate and fiberglass but for the purposes of this blog we'll stick to stainless steel and carbon steel).  Stainless and carbon steel are used in metal enclosure construction due to their high durability and corrosion resistance.  These metals are also moisture and chemical resistant and provide the strongest construction options able to withstand the greatest amount of impact whilst maintaining aesthetics.
Did you also know that stainless steel is also the material of choice for enclosures used in the medical, farming, pharma and food industries as it is bacterial and fungal resistant due it tis non-porous quality?  You see, you learn something new every day!
At JC we're also able to customise your metal enclosure including viewing windows, swing doors, shelves and even child safe locks and can create your metal enclosure either as a wall mounted, pole mounted or floor standing enclosure.
With a wealth of experience and a full design and prototyping team onsite here in Leicestershire we know we can help you answer your metal enclosure needs.  Come over for a visit or give us a call to discuss your next project.