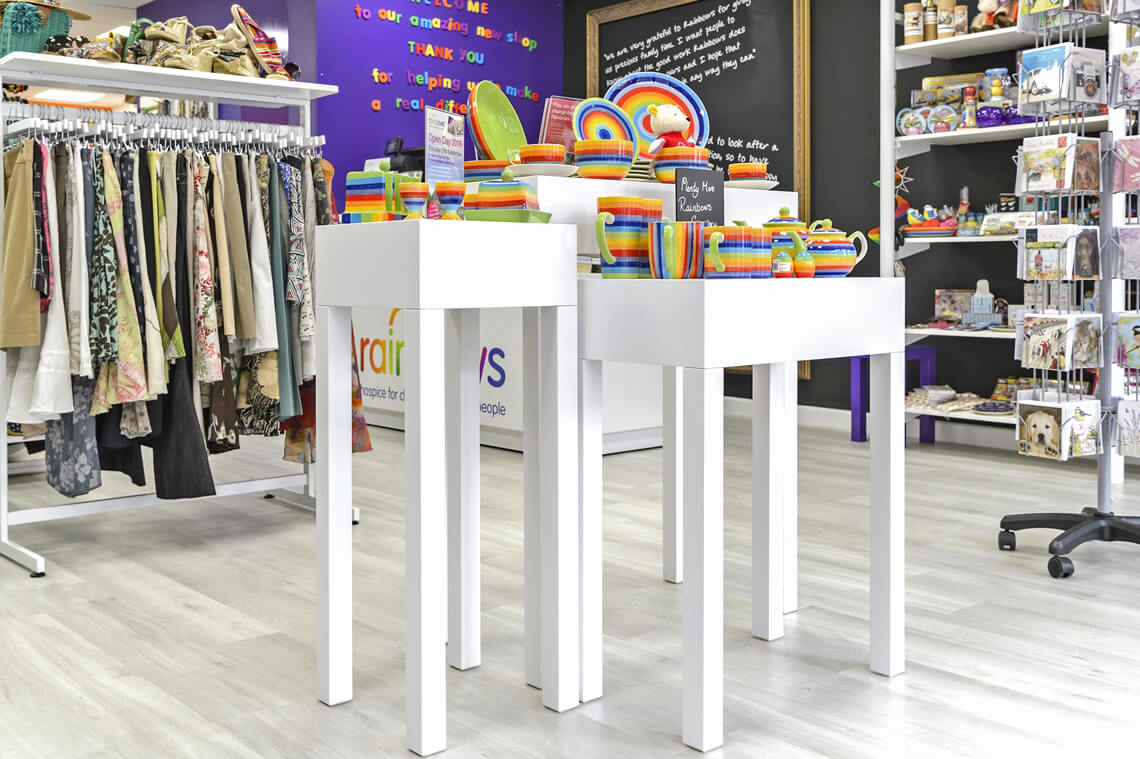 What makes a good Retail Display Unit?
12th September 2017 | Knowhow
Ask 10 people what makes a good retail display unit and you may well get 10 different answers. However, drawing on our years of experience designing, prototyping and manufacturing a range of different retail display units, point of sale and point of purchase units, as well as other retail products for high street brands, their agencies and retail brands here are our top 3 tips:
1. With competition being fiercer than ever, a good retail display unit MUST make a fantastic first impression. Displays have long since ceased to only perform a function. They are part of the story being told to customers as they walk in store and with attention spans shorter than ever retailers don't have long to tell that story whilst displaying their wares. Get it right and it will add money to your bottom line. Get it wrong and you'll see customers turning on their heels and walking out. Don't be afraid to explore new ideas, materials and finishes; it really could be the difference between multiple sales and none.
2. Going hand-in-hand with point 1, a good retail display unit absolutely has to be durable and fit-for-purpose whilst extolling the brand values of that particular store, brand or range. It sounds obvious, but marrying durability with brand guidelines / identity can sometimes be a tricky proposition, but one that has to happen. Everything has a cost and retail display units do not have an easy life. Think of all the people passing by, the little hand touching / swinging around it – let alone pushchair wheels colliding with floor standing retail display units and you'll understand what we're talking about. If something looks great but doesn't last the season it's a false economy. Durability doesn't have to mean huge increases in cost, but it does mean thinking about what you are commissioning and how it is to be built. Ensure that as part of your brief you state the intended lifespan of the retail display units you are ordering, then everyone knows what they are aiming for!
3. A good retail display unit has to be cost-effective. If you love the design but can only afford a couple per store then what will you gain vs what will you lose? Here's an example to illustrate our point. We recently worked with a client who had a great design which was already out in stores across the UK. They loved it as did their customers but it was proving to be cost prohibitive which meant they could purchase less units for their budget. Our Engineering Team took on the challenge to take cost out, which would enable our client to purchase more units for their stores and, therefore, increase their return on investment. By taking a fresh look at the existing design and applying our material and manufacturing knowledge we managed to take 40% out of the overall costs. Result? A happy client who was able to increase their sales volumes through purchasing more units to help display their products WITHOUT compromising on the aesthetics of the design
Contact us for more information on our work in the retail sector and in designing, prototyping and manufacturing retail design units.